Budget Roof Repairs are the best place to go for everything roofing Perth Wa. Here are some of our most popular services.
Here are just a few of the reasons we are the best Roof Repairs Perth team.
Your roof is the jewel in the crown of your home. About 30% of the home covering is the roofing surface area, so if you plan to make a superb impression in your area, it needs to be taken care of as well as maintained routinely. For Budget Perth Roof Repairs, everyone who works with us is a deeply valued client. That's why our Perth roofing specialists will certainly approach you and also your home with the highest possible respect.
Before we carry out a task, we will fully assess the work first. We'll take pictures and also analyse your roofing system for any damage. After we have comprehended what roofing repairs you might call for, we'll provide you with a written quote and assured cost. You will not run into any type of hidden charges or included extras with us.
We specialise in many facets of re roofing Perth.
All varieties of roof coverings, including Asbestos, Metal roof covering, Decramastic and Tile roofing Perth. We use the very best Australian products only, from BlueScope and Colorbond.
Nevermore will you have the stress and anxiety concerning dodgy roof repair work again. You can trust our professionals for your roof replacement Perth. We have the capabilities as well as professionalism to handle any kind of roofing fixing, including:
Asbestos roof covering
Terracotta ceramic tile replacement
Decromastic roof covering
Zinc, iron, & colorbond roofing
Thatched roof
Steel roof
And anything else!
Let's be completely honest – Roofing Contractors Perth are often recognised to be untidy. However, with Budget Roof Repairs Perth you can loosen up and count on us to value your house. We'll handle your roof replacement, whether in the rain or extreme West Australian sun. We guarantee that your home will certainly look far better than it ever has before.
We remove all roof types – Metal roofing, Tile roof covering, Decramastic, Asbestos or Poly Carb as well as Metal Roof Perth backed by a Bluescope steel warranty. We exclusively make use of accredited Bluescope Zincalume or Colorbond elements so you will certainly have a cost-effective, lasting roofing system. Your house is one of the most significant investments you might ever possess, so maintaining it ought to be of the highest possible concern.
Roof Replacement, Guttering, Whirlybirds, Fallen leaves guards and also roof cleaning are some of the most top value-adding financial investments you might choose.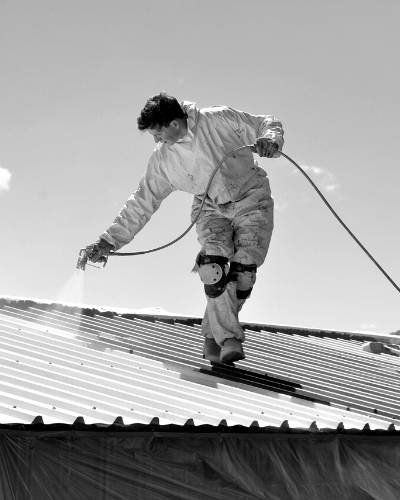 Perth is, without a doubt, one of Australia's most gorgeous locations. With so much sunshine and beautiful climate, it has pretty much everything.
Nevertheless, the severe conditions can get rid of the gloss as well as lustre from ceramic tile and metal roof covering. So if your curious to know what the best way to restore the appearance of your roof covering as well as rain gutters is, call us today. Our Roof Painting Perth will invigorate your roofing system at a fraction of the cost of a full roof replacement.
Our Perth roof painting team are courteous and also professional, however, best of all, they take a lot of pride in their job! Budget Roof Repairs Perth have a fully certified and qualified group to take on roof painting and roofing repairs including repairs and seamless gutter repair work.
More than just roof cleaning and painting Perth
We are proud to provide roof replacement services anywhere in the Perth metropolitan area.
We are professionals in Roof repairs, gutter guards and leaf protection practices including Colorbond Gutter Guard as well as whirlybird fittings.
Budget Roof Repairs also undertake high pressure cleaning Perth. We even will venture to surrounding areas such as Baldivis, Joondalup through to Rockingham.
All Leaking Roof Repair Perth services are presented professionally and efficiently by our trusted team of qualified professionals.
Budget Roof Repairs Perth operate in the Perth Metropolitan area.
Fremantle | Baldivis | Canningvale | Armadale | Morley | Joondalup | South Perth | Rossmoyne | Victoria Park | Scarborough | Crawley | Como | Murdoch and other areas on request
Fill out the form below and we will be in touch with you soon.